While the coronavirus crisis has undoubtedly had a serious effect on the international street art scene, most artists follow safety rules and stay home. Also almost all exhibitions have been cancelled in the luckiest cases some have been postponed. In this time of global pandemic, artists endeavour to remain optimistic and creative.
The elusive anonymous artist Banksy, who generally works in the street, showed no exception in following official advice to stay at home and work from home. His new artwork was made in his bathroom and displays his trademark stencilled rats running around the room.
The photo was unveiled this week on his personal website and Instagram account with the caption «My wife hates when I work from home». The Instagram post featuring five different photos has garnered more than 2 million likes in just a few days.
Banksy's new artwork shows his bathroom infested with nine playful rats squeezing a tube of toothpaste, swinging from light chords, knocking the mirror, unravelling toilet rolls and urinating on the toilet seat – a grotty comment on life in lockdown.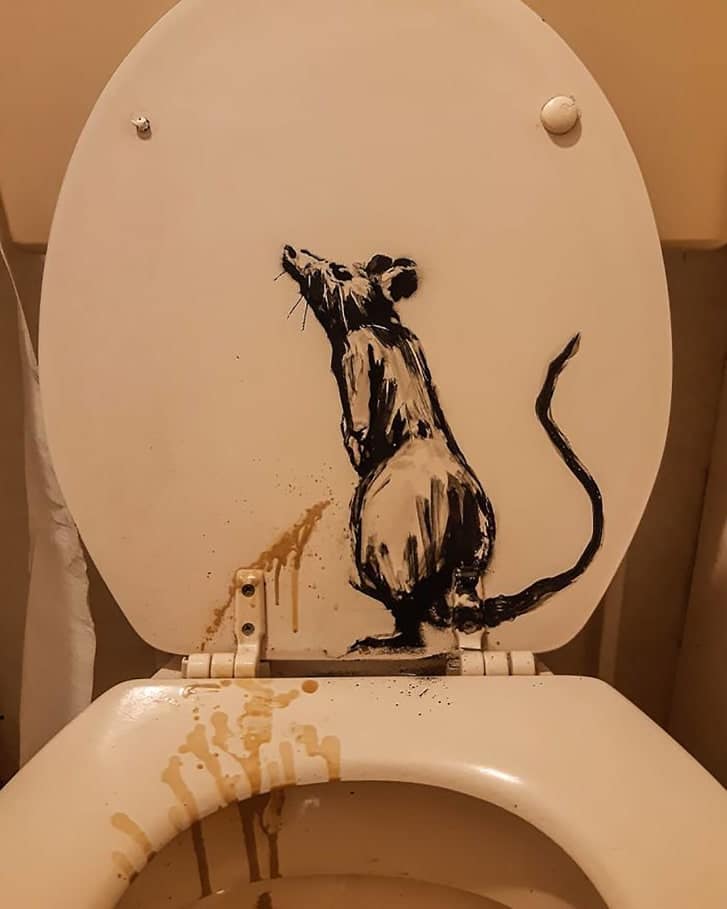 The artwork is Banksy's latest piece since his Valentine's Day mural in Bristol in February, which was later vandalised. It depicted a young girl firing a slingshot of red flowers.