Last month Canadian artist Sandra Chevrier collaborated with American street artist and graphic designer Shepard Fairey on the creation of a massive 12-story mural in Austin, Texas. The mural, painted on the west side of The Line Hotel and visible at the intersection of Congress and Cesar Chavez, was organised by Downtown Austin Alliance Foundation and Writing on the Walls, a week-long celebration of art including film screenings, workshops, artist demonstrations and live mural painting.
Entitled «The Beauty of Liberty and Equality», the mural celebrates the 100th anniversary of the passage of the 19th Amendment which gave the women the right to vote. Its design fuses both artists' distinctive styles and incorporates images that evokes the history of women's rights in the USA. It depicts Wonder Woman breaking a chain with her bare hands painted by Shepard Fairey. Underneath the famous heroine, Sandra Chevrier painted a massive portrait of a woman who represents every woman. This figure is surrounded by multiple messages and images referencing women's strength and history. Painted in only five days, Fairey and Chevrier's common piece now stands as the largest mural ever painted in Austin, Texas.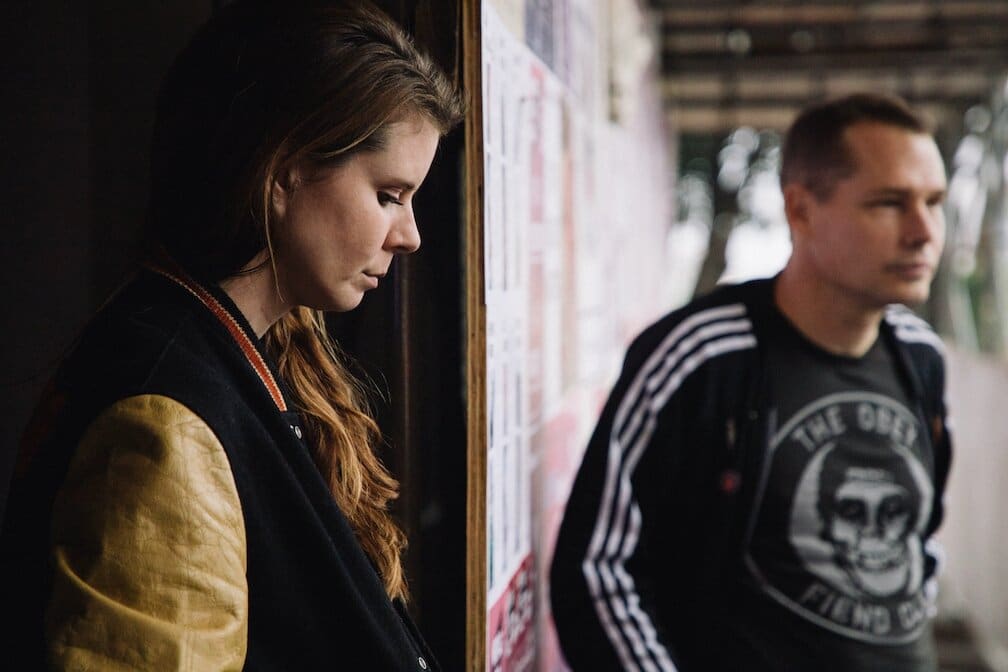 Sandra Chevrier is a Canadian self-taught pop urban artist who is known for her captivating portraits of women from the Cages series. Chevrier's portraits are literally torn between the iconography of comic books heroines and the harsher underlying tragedy of oppressed female identity. Her subjects denounce the role given to women in a male-dominated world.
Shepard Fairey is an internationally acclaimed street artist and graphic designer who has painted more than 100 large-scale murals across the world. He is also famous for his activist and humanitarian concerns with the creation, among others of the creation of the clothing producing company Obey well known for incorporating provocative political messages.